WELCOME TO TARA
In Tara a walk of the main street is first port of call, where the café offers coffee with a view – to the amazing sheep's wool pictures on the wall.  These are the works of internationally acclaimed artist Barbara Geisel, who was a Tara local.
Across the road, the town's main street park is home to 'Clarence' the camel, joined by a few artfully sculpted emus. It's a place to be reminded that this tiny town swells to host the famous biennial Tara Festival of Culture and Camel Races in August!
You must check out the bakery – it's easy to spot, it's the building with the old wool press on the roof and inside you'll find more reminders of Tara's proud fine wool connections in the shearing themed dining area.
The Tara Historical Society are guardians to some real treasures, so if you'd like to get a peak at it all, all you need is to give them a quick call when you're in town and a few dollars will get you in to see their fascinating collections.
Now timing is important, because Tara Lagoon is absolutely beautiful at sunset, so a few blocks walk or drive from the main street, stroll or cycle it's riverside walkway, or even drop in a line as the sun sets spectacularly across the lagoon. If you're keen on freshwater fishing, the locals say this is a top spot and there's budget priced camping too.
Dinner, lunch, or whenever it suits, The Commercial Hotel lies as your final surprise in town – and it's more than meets the eye. Beyond the front bar you'll find a couple of sitting rooms in high style, excellent dining and a great beer garden.  On the pub walls are several paintings by framed artist Hugh Sawrey that he painted while passing through in the 1960s.
Barbara Giesel's Wool Pictures
Locally made relish & spreads
25 Day St, Tara
07 4665 3152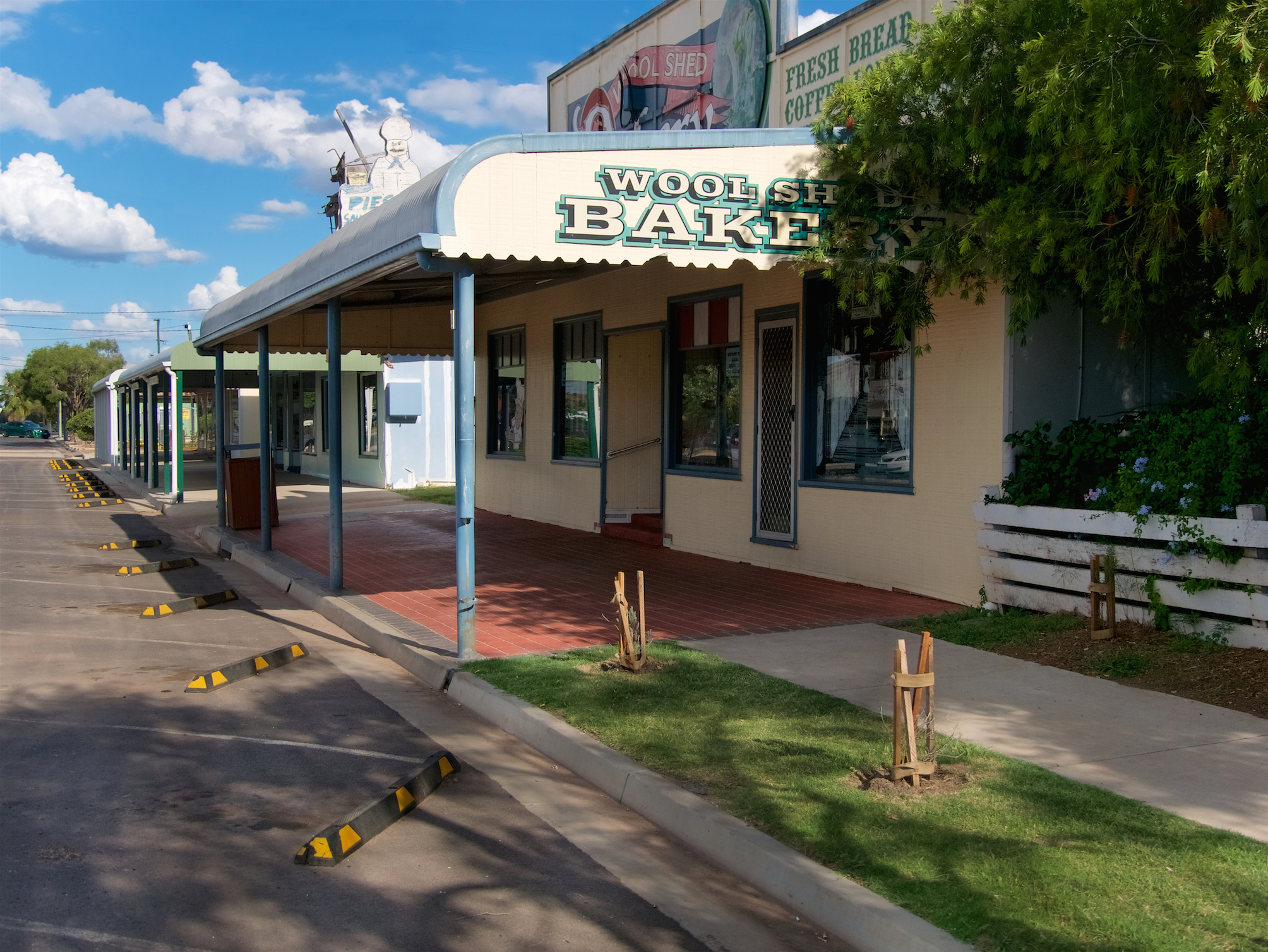 Woolshed themed dining area
38 Day St, Tara
07 4669 4400
Hugh Sawrey original paintings
Barbara Geisel wool picture
great formal sitting rooms & beer garden
35 Day St, Tara
07 4663 3214
Top Sunset Spot
View the best sunset across the lagoon at Tara's Lagoon Parklands.  It's a beautiful time of day to stroll the walking track with the sounds of the afternoon birds and there's some great picnic tables to pull up and sit and view the beautiful sun setting and reflecting across the water.